Our mini-vacation has come to an end, but I've decided to recap some of our highlights.
For me, the highlight was obviously the Hanson concert, but these attractions helped turn our fangirl trip into a memorable family vacation!
Legoland Discovery Centre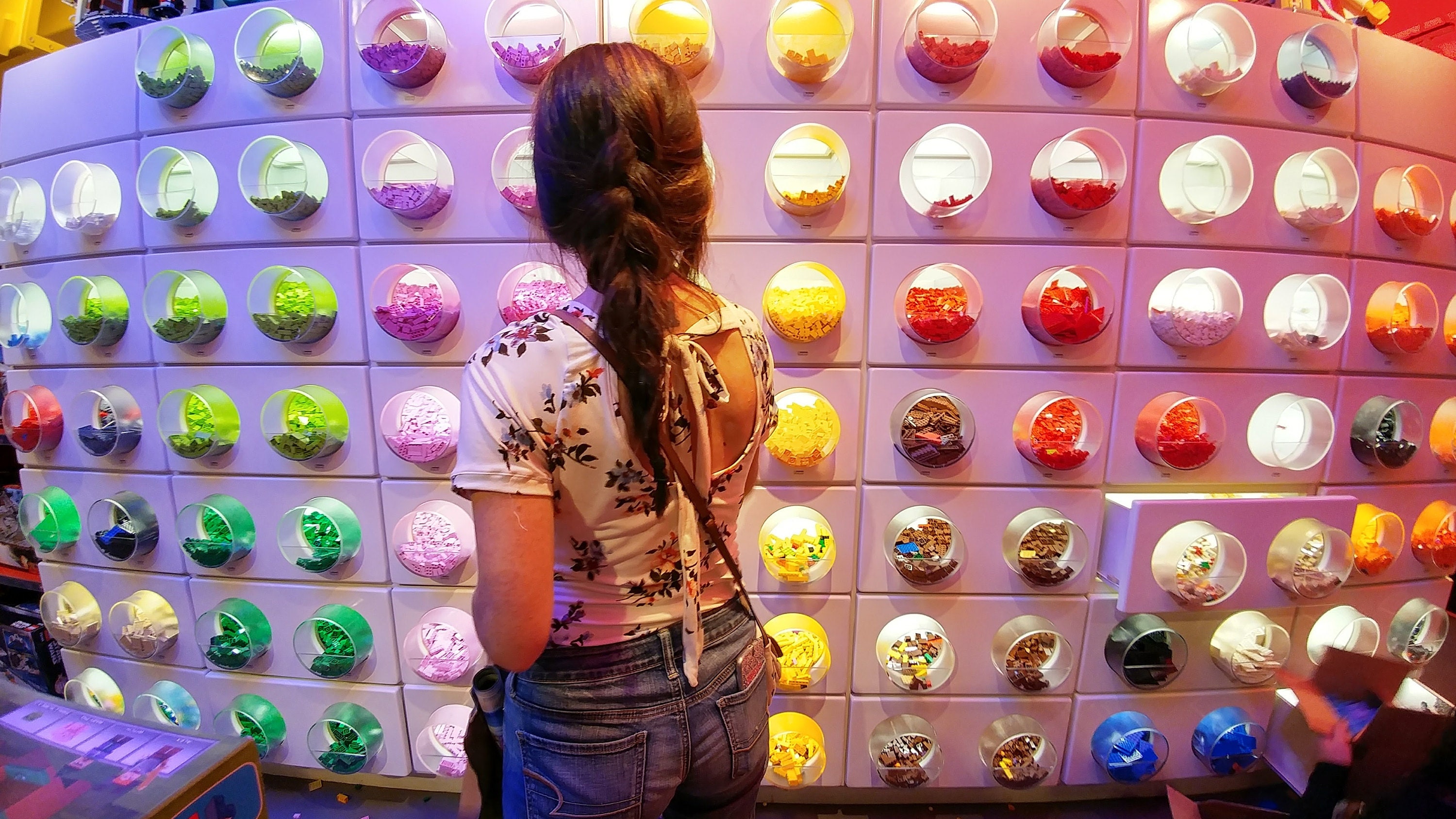 This spot is located a few miles outside of downtown, but worth the trip (it's right on the subway line). This completely indoor entertainment centre is great for a rainy day.  Admission includes rides, indoor play area, LOTS of lego building, there is even a room dedicated to a lego replica of Boston!
Bonus: if you can get your kids leave the building without having a fit (our's didn't) there is a lots of outlet shopping to enjoy!
Rose Fitzgerald Kennedy Greenway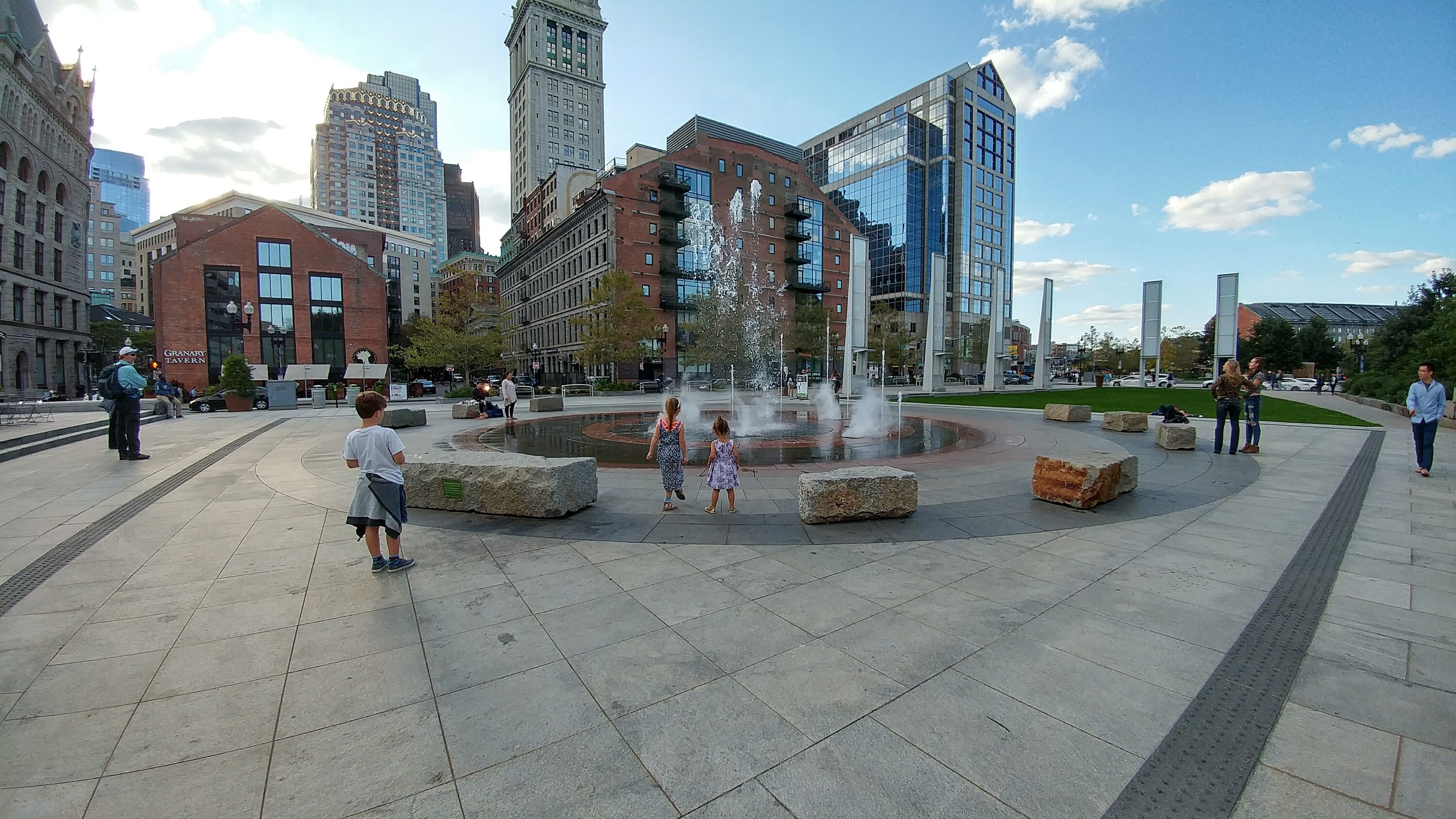 We stumbled upon this spot after leaving the aquarium and had to stop.  The kids had a great time running through trying not to get wet - well, they did try.
This is part of a 1.5 mile strip of parks, grassy areas, and art exhibits right in the city! It's absolutely beautiful to stroll through, and FREE!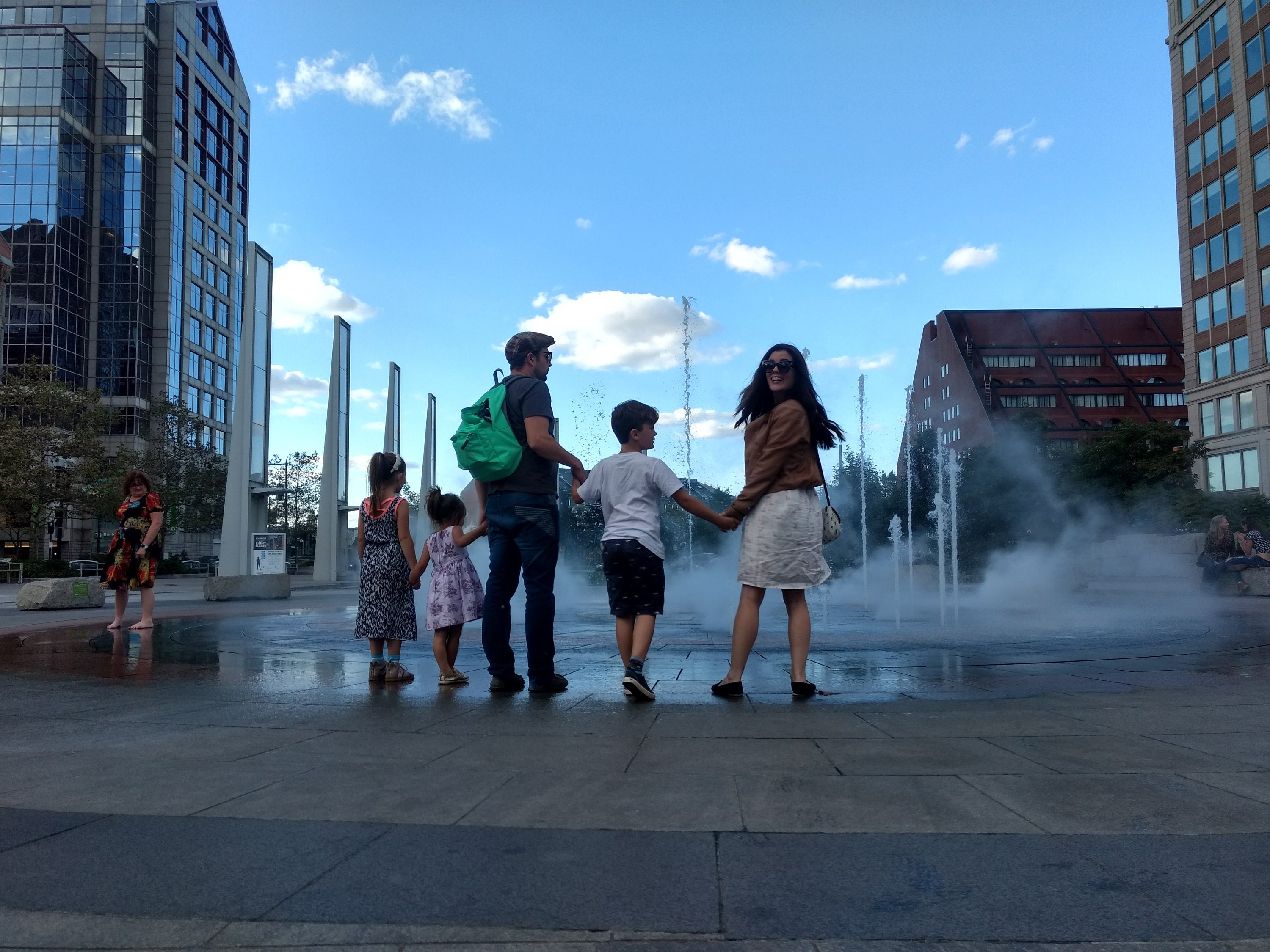 Transit.. wait, what?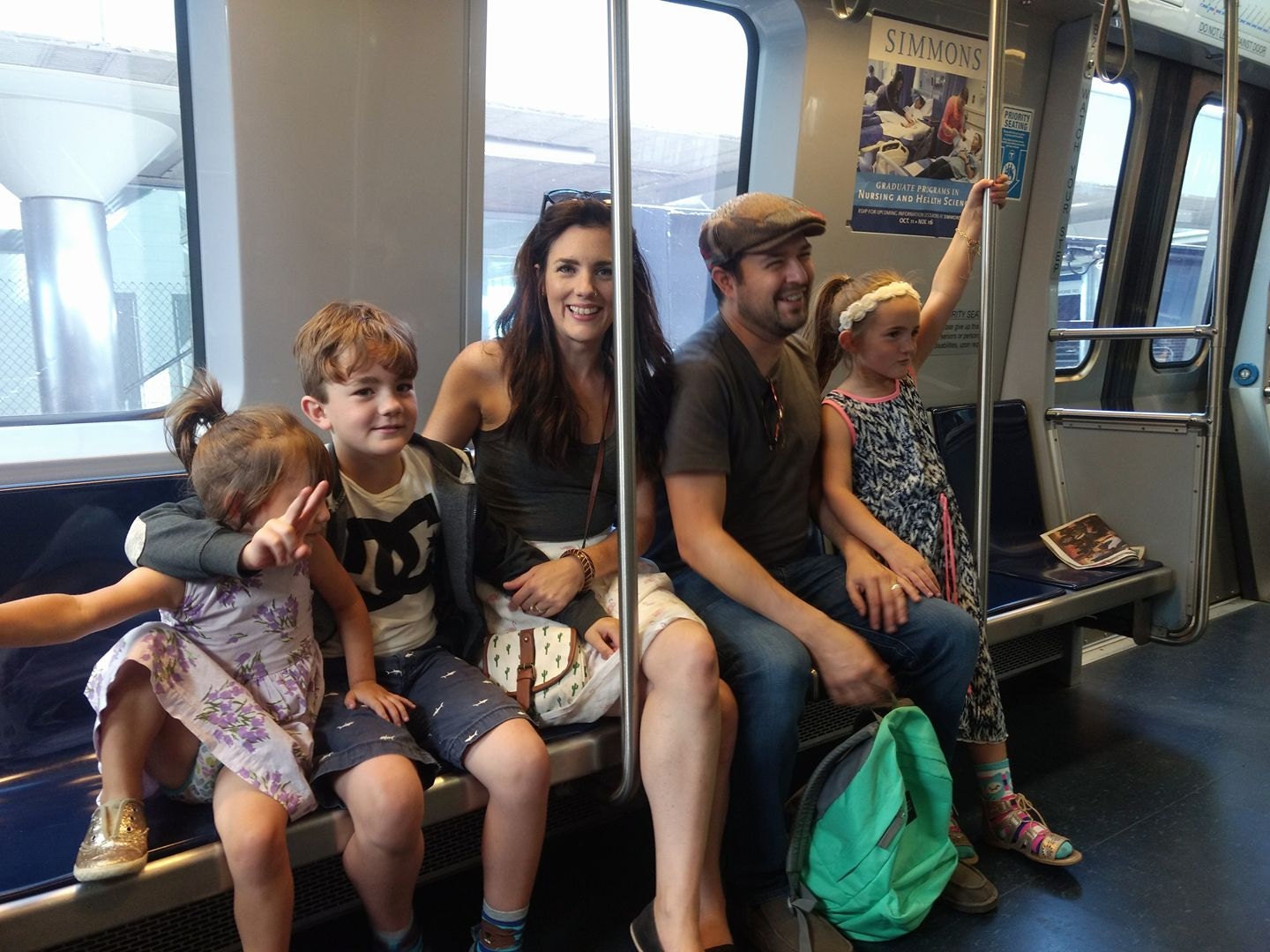 Yep, I said it.  This is usually something we avoid when travelling with kids because it is so much easier to just hop in the car and go.  This time we decided to just go for it.  The kids were super pumped to go on a subway for the first time, and loved every minute of it.  So we bought transit passes (kids under 12 are FREE!).  It was around $40 for a week long pass for the hubby and I, and this got us on all buses, subway, and the ferry.
*Just remember to pack lots of snacks because it's 45 minutes to get pretty much anywhere. 
If you don't plan to use transit, I still recommend taking a ride across the harbour on the Charlestown Ferry,  you'll get a beautiful view of the city - and they even serve drinks ;)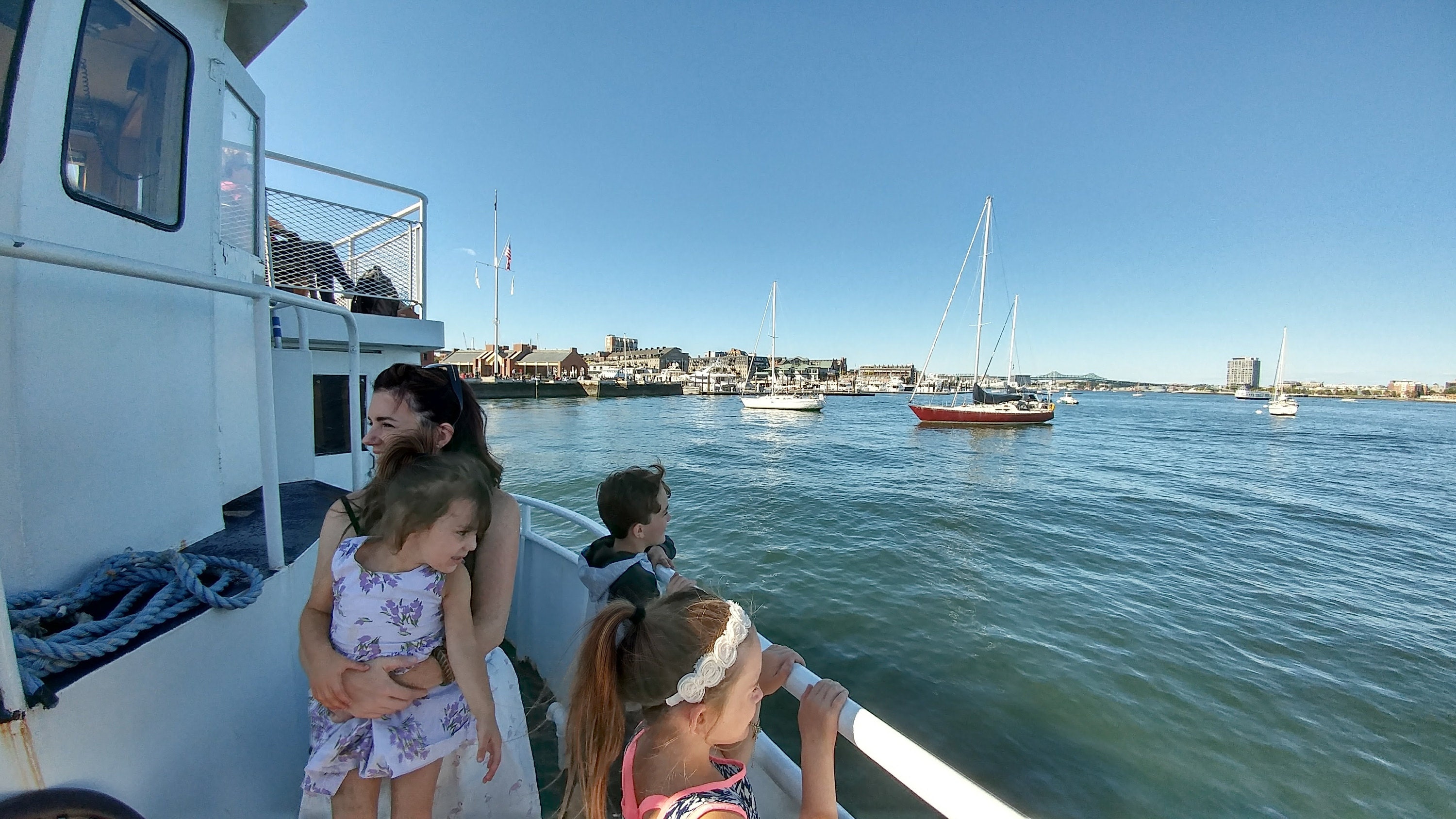 Boston Children's Museum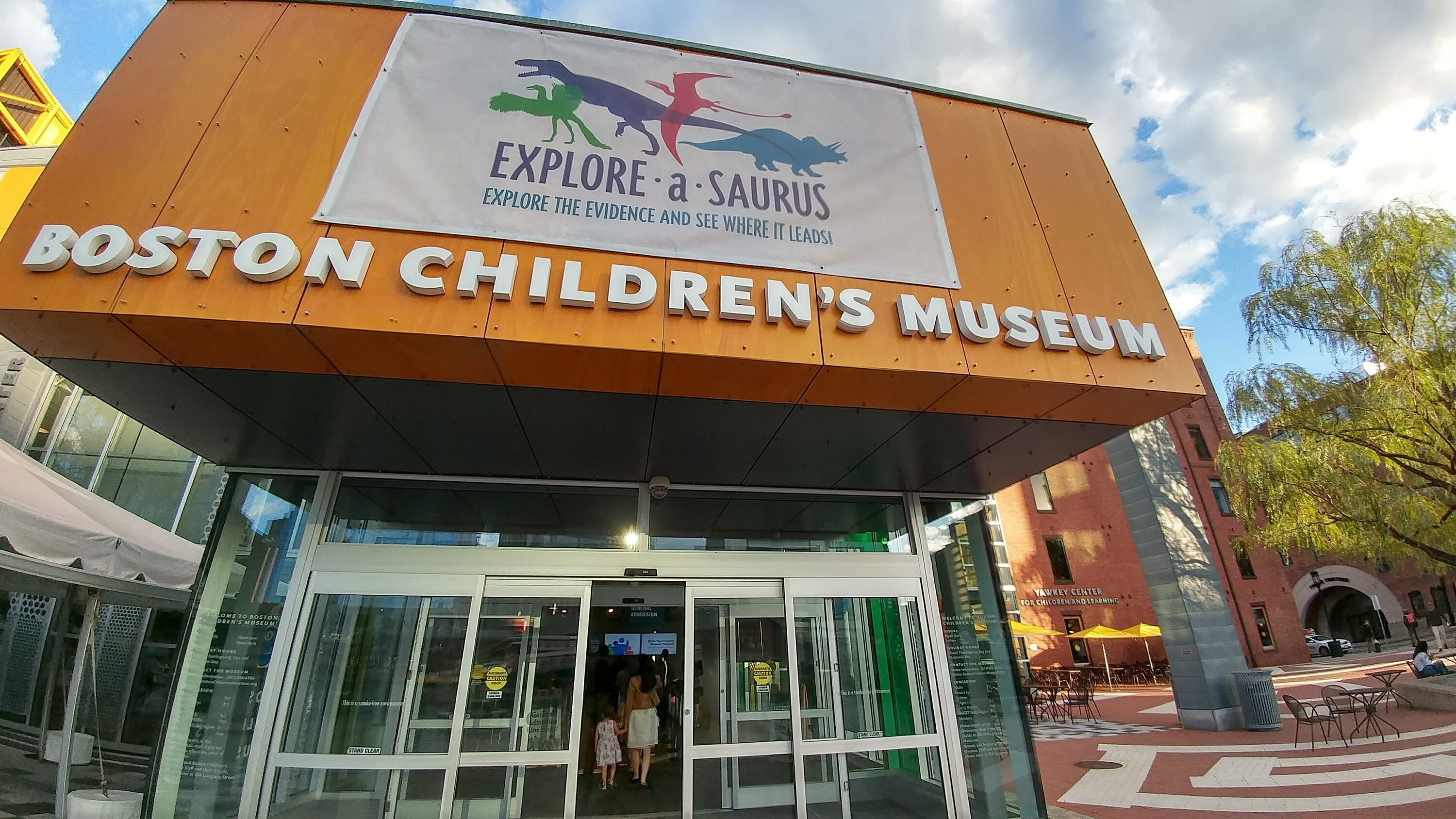 This was hands down my favorite spot for the kids.  If you go on a Friday between 5:00-9:00, admission is just $1!! Thats like, a huge savings when you have three kids.   When we eventually go back, we would absolutely spend an entire afternoon here and pay full price.  There really is something for all ages here, even a baby/crawlers room!
New England Aquarium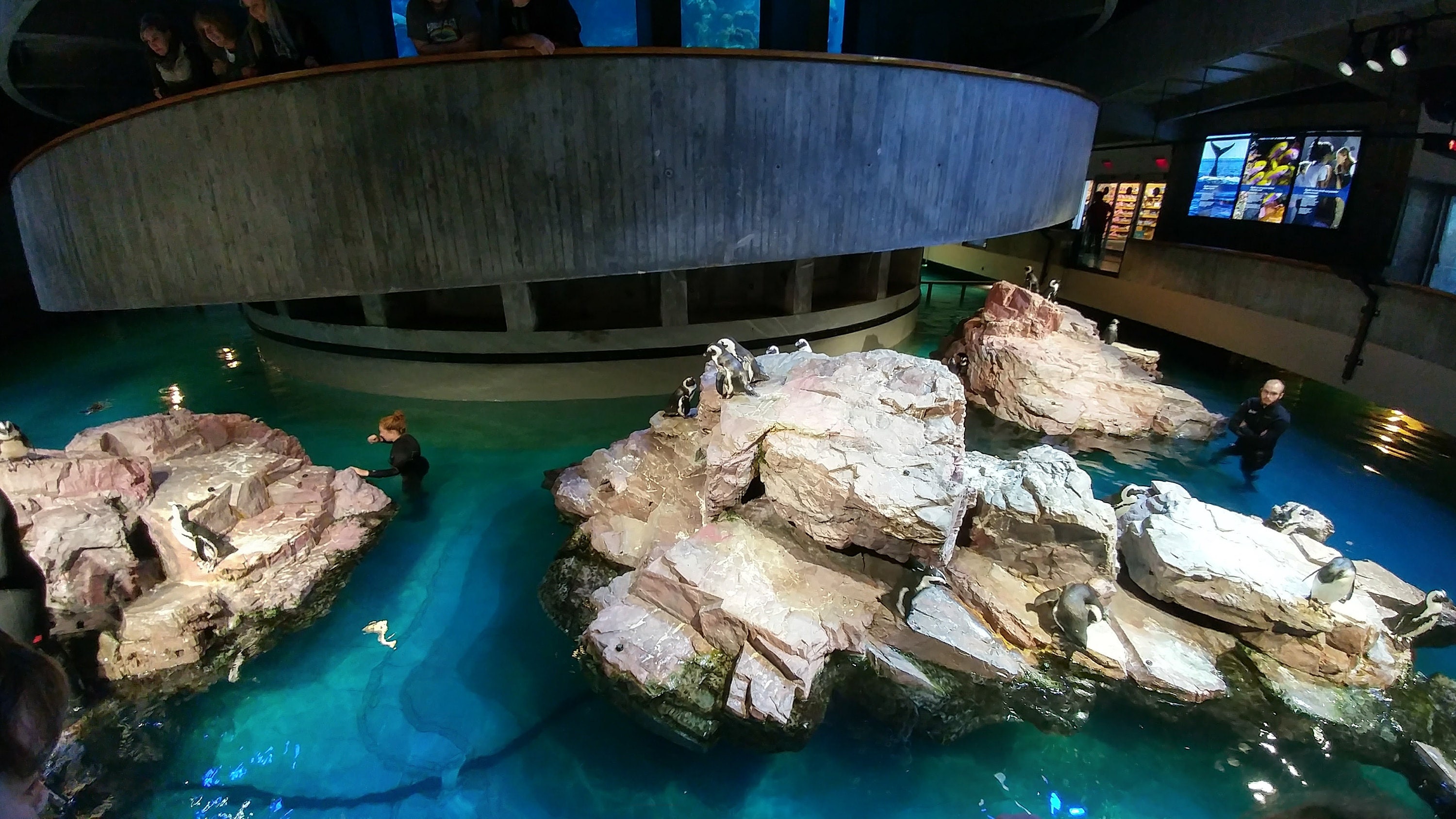 Aquariums are always a hit with our kids and this one didn't disappoint. There was so much to look at, including these cute little penguins to greet you as you come into the building.  
Take Aways...
We had a great time, so needless to say, we'll be back again soon.  The only thing we would do differently is plan less. We jam packed a lot into a few days, which was great, but we want more time to stroll around next time and take in things like Quincy Market.
--------
And of course, to finish off, I'll leave you with my favorite part ;)