I'm sure it comes as no surprise that this is our best selling product. These dresses are incredibly comfortable, chic, and flattering on literally every body shape. Our unique design includes a built in bandeau that can be used for extra coverage or tucked inside for a deeper neckline / backless look, as well as a full circle skirt which adds a beautiful drape and major twirl factor.
Regardless if you have a #chavahdesigns convertible dress or one from another company, these tips will help maximize your dress use and make sure it lasts for as many occasions as you can imagine.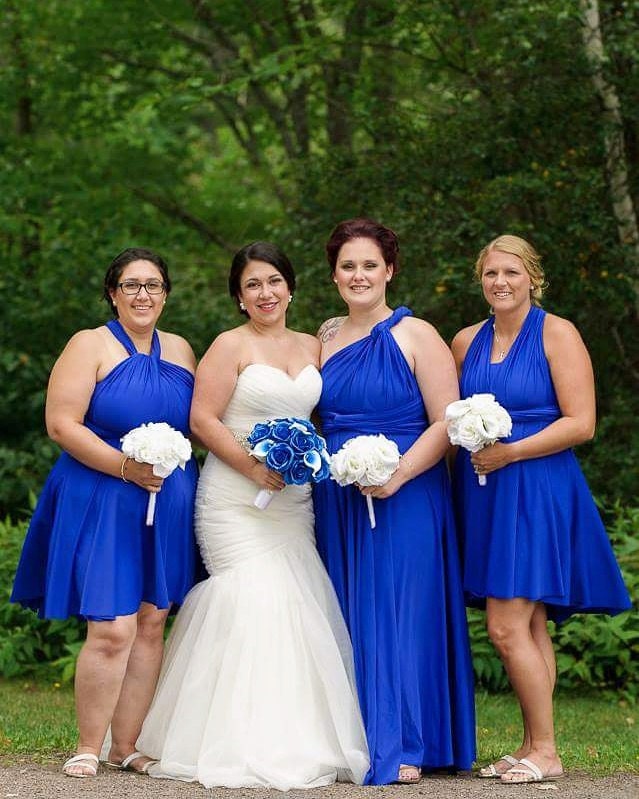 Pull your dress on over your head
This may sound like a silly tip, however, our dresses are custom sized to your waist measurement. Let's keep in mind that your waist is typically the smallest part of your body, so stepping into your dress can stretch your bandeau/waist almost too far - resulting in overstretched waist, or worst case...busted side seams.  So do yourself + your dress a favor and pull it on over your head!
Care Instructions
Although not all dresses will explain this, spandex fabrics don't do well under heat. The best way to wash your dress is by hand, in cold water. When drying, it is best to hang so the water can drip out.  When it comes to wrinkles, the wonderful feature of milliskin (a high quality spandex) doesn't really wrinkle. If you do find that there are some wrinkles in your dress the day of you can stream it. **STEAM HACK : don't own a steamer?  Here is an easy method anyone can do. Simply hang your gown in a washroom with a hot shower running. The steam in the air will slowly let the wrinkles out. 
Study up!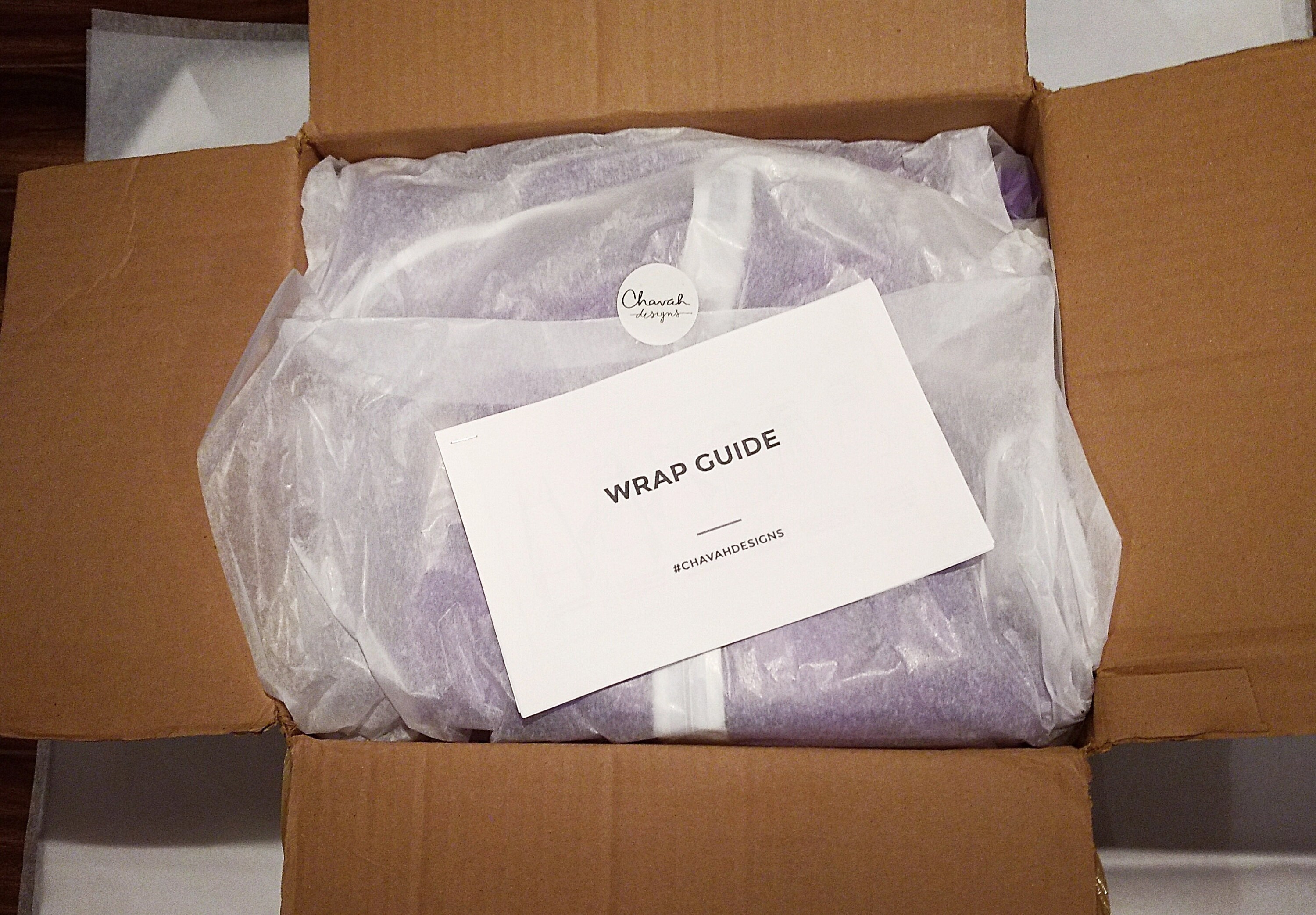 If you are wearing this dress in a wedding, I would absolutely recommend reading over your #chavahdesigns wrap guide and practicing each style over and over until you feel like a pro (or close anyway). There are so many subtle changes you can make with a little twist here or knot there - of you practise enough you may even come up with your own spin on the classic styles. YouTube is also a great resource for styles!
Essentials to have the day of:
Fashion tape (aka double sided tape), great for a plunging neckline, especially if you decide to go braless. 
Safety pins!  Handy tools in case you find the plunging neckline to be too revealing (during the ceremony portion anyway, right?) Also great for making sure brastraps stay covered and in place. 
Sticky bra cups. These wonderful little treasures are sold at many retailers but I always recommend purchasing from fabricville (they're only $14.99!!). They will stick to the fabric of the dress, not your skin, creating a built in bra feel!
Also remember;
If you feel like your dress needs altering, contact me! They are made to fit so I will always alter as needed. (charges may apply)
Once the wedding day is over, I can shorten your dress at no extra fee (must be redeemed within 3 months of purchase, non transferable)!