Last week, we teamed up with Amy Stewart Photography, the Diamond Jubliee Cruise Terminal & some fabulous models to do a Chavah Designs convertible dress photoshoot. 
The purpose of the shoot was to get some images of our color options for the website.  In sticking with the bridal theme, we decided some bouquets would be the perfect accessory.
Before I get in to this, I want to say that I absolutely understand the value in hiring a professional florist for your wedding - flowers can be stressful if you get overwhelmed with details easily.  However, I did my own wedding flowers because our budget was so tight - so I want to pass on these tips for brides to be who may be in a similar situation.
Supplies:
Flowers

 

- For the purpose of the shoot, I purchased three bouquets of flowers from the Atlantic Superstore (for my actual wedding, I ordered them from Costco, which I absolutely recommend!). 
Scissors
Hot Glue
Fabric scraps* / ribbon

 

- *we provide any leftover fabric bits from your Chavah Designs bridesmaid dress order, upon request.
Any extras you may want -

 

Pearls, sequin, mini photo frames, etc.
Jars/Vase with water 
Step One;
Determine how long you want your bouquet to be & trim the stems.  I only wanted small bouquets, so I measured with my hands how long they would need to be for two hands, and then cut.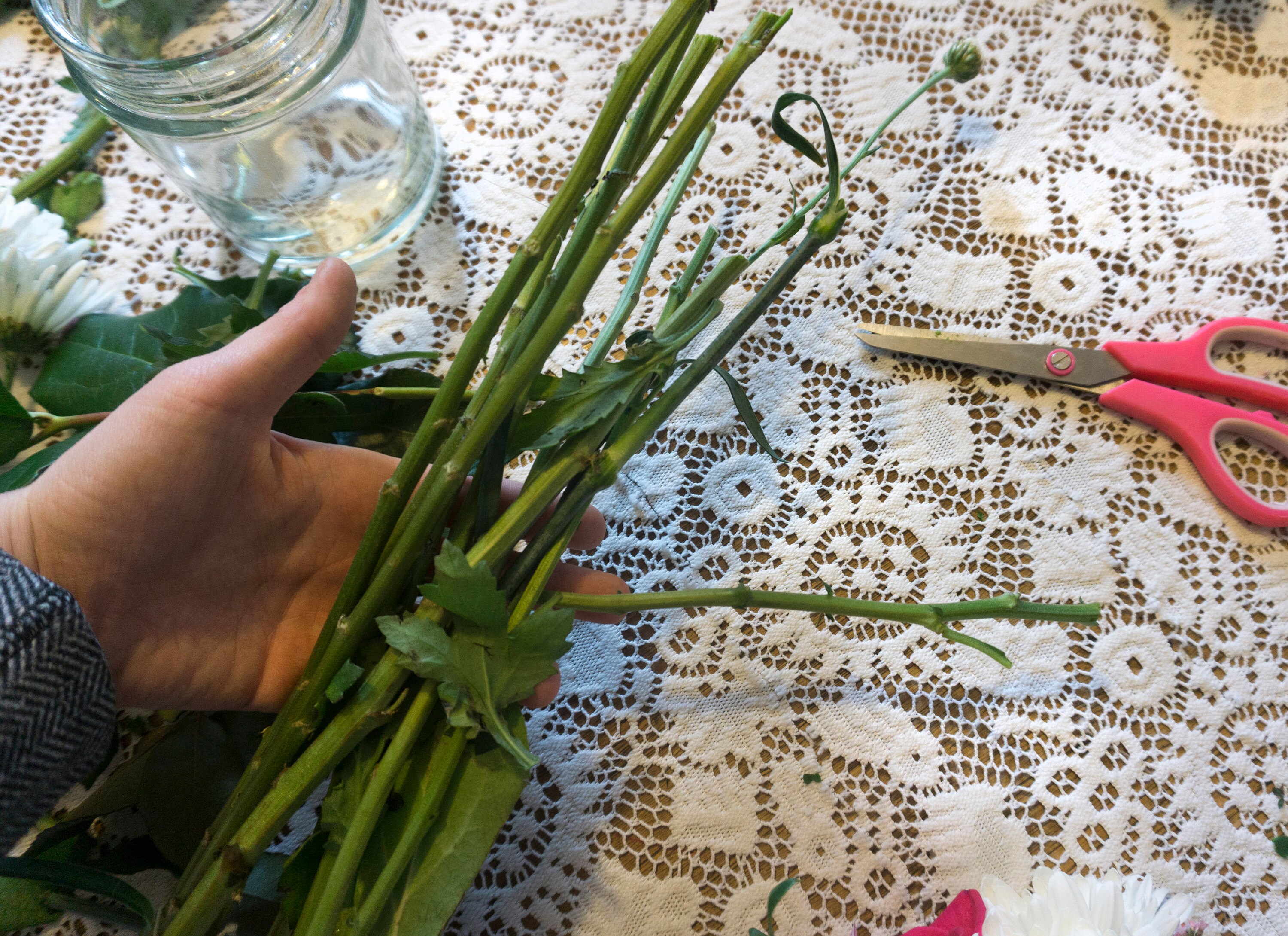 Step Two;
Trim off leaves/ greenery
This is an easy task if you have an eager little helper ;)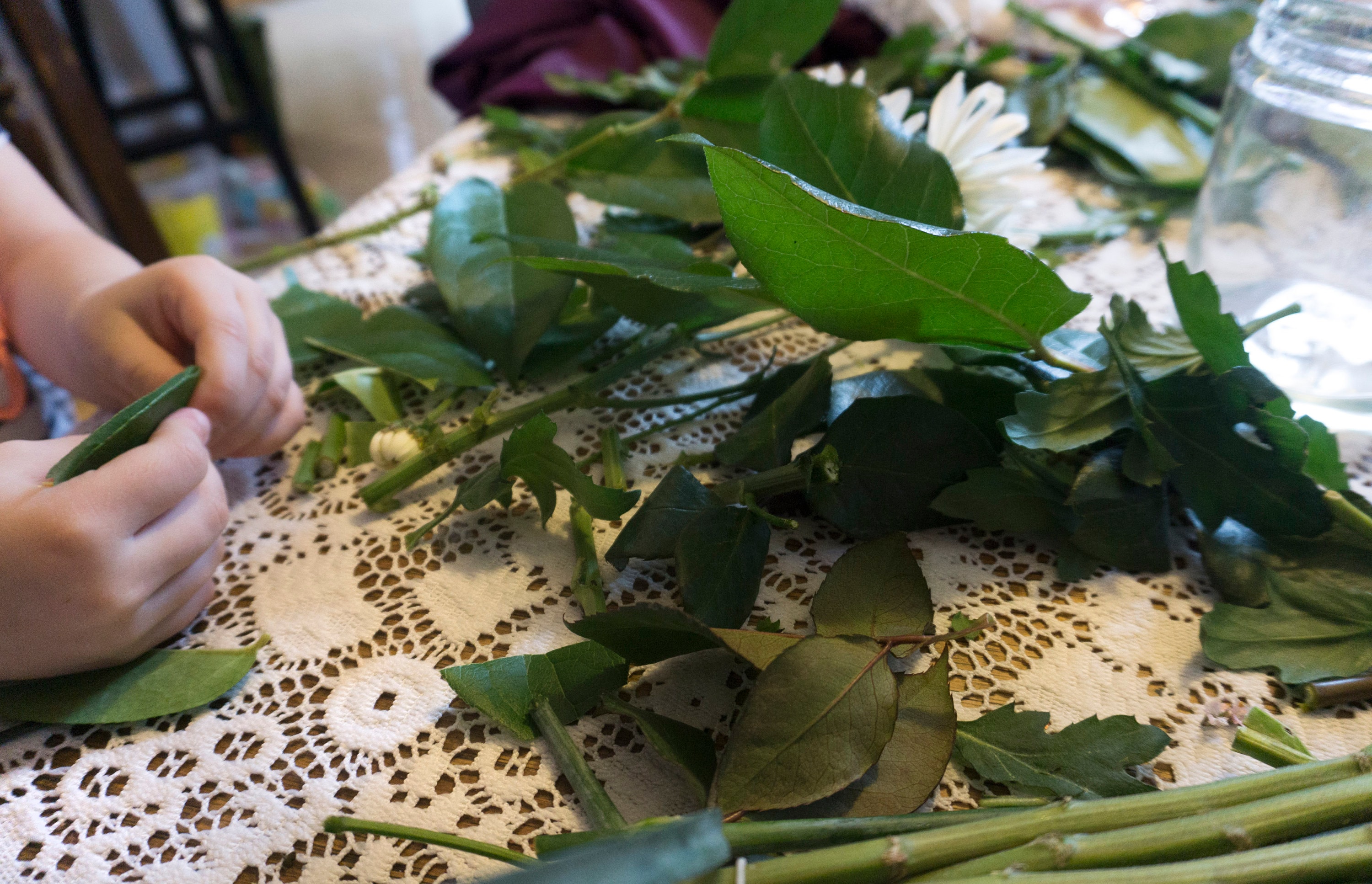 Step Three;
Separate flowers so each bouquet will have a similar look. Arrange in your hand.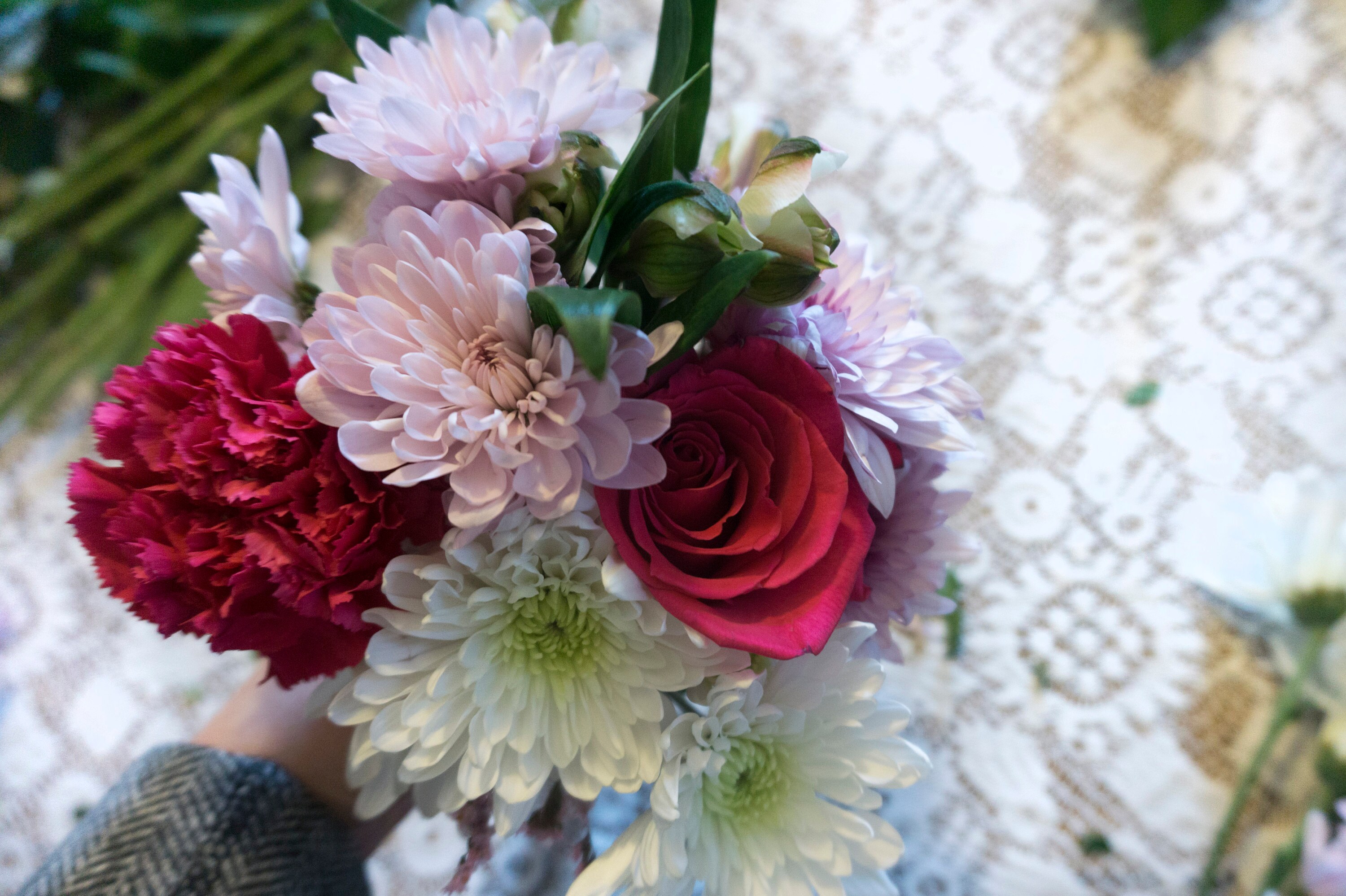 Step Four;
Secure with elastic or floral wire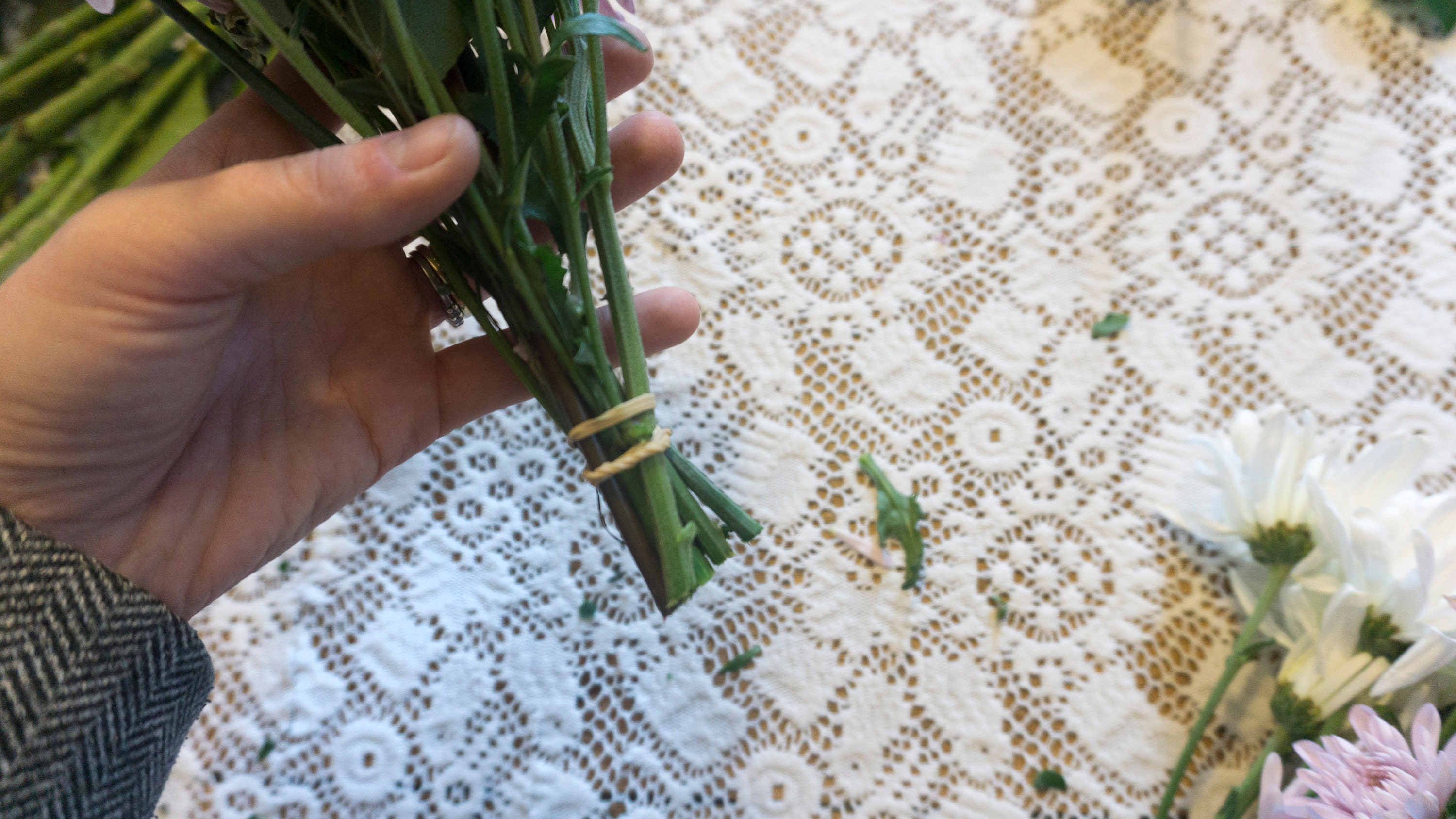 Step Five;
Wrap fabric around the base of the flowers, and secure with hot glue.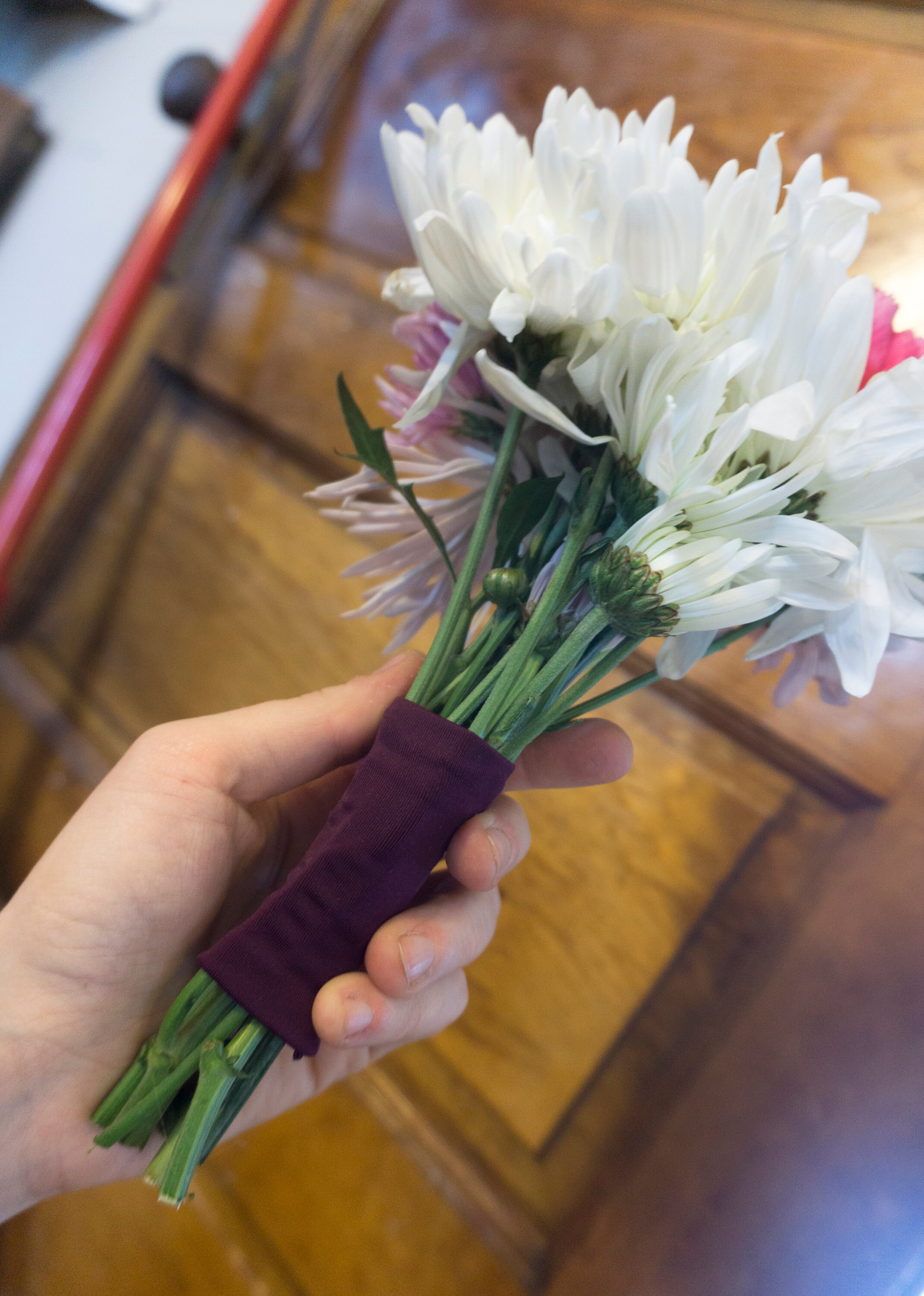 Voila!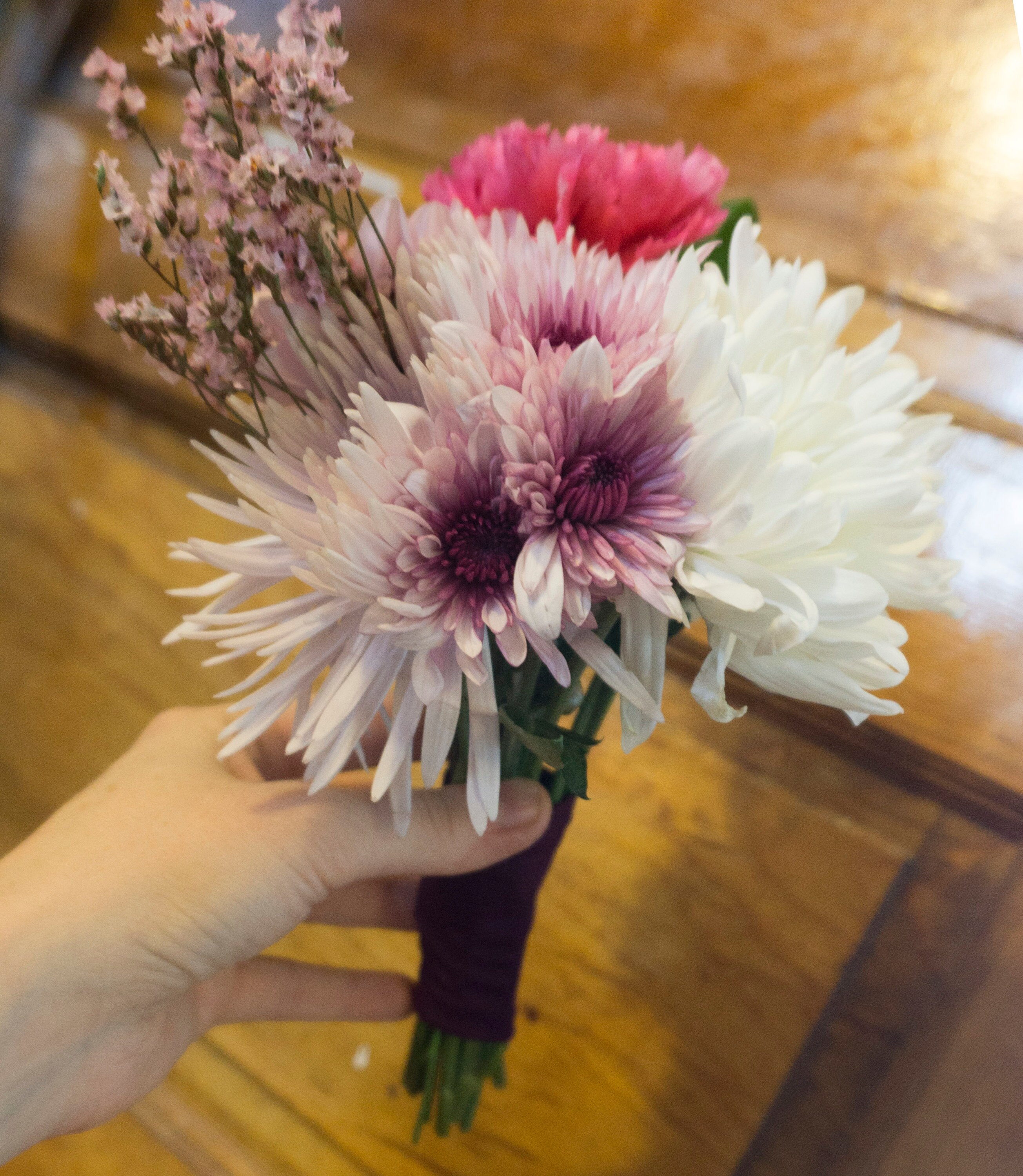 Here are my finished bouquets from my wedding, using Costco flowers.  I added memory photo frames that were hanging from the base of the bouquet.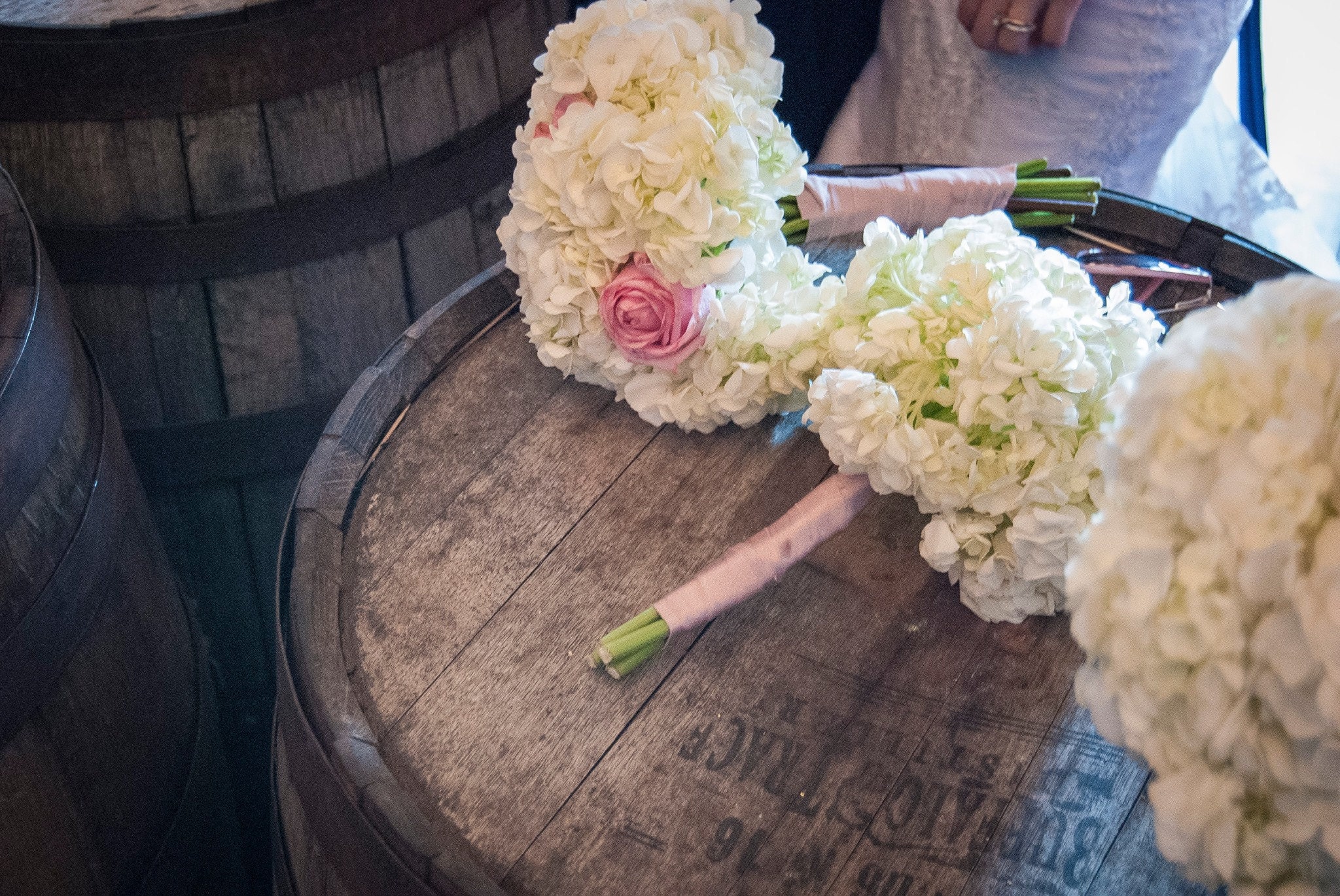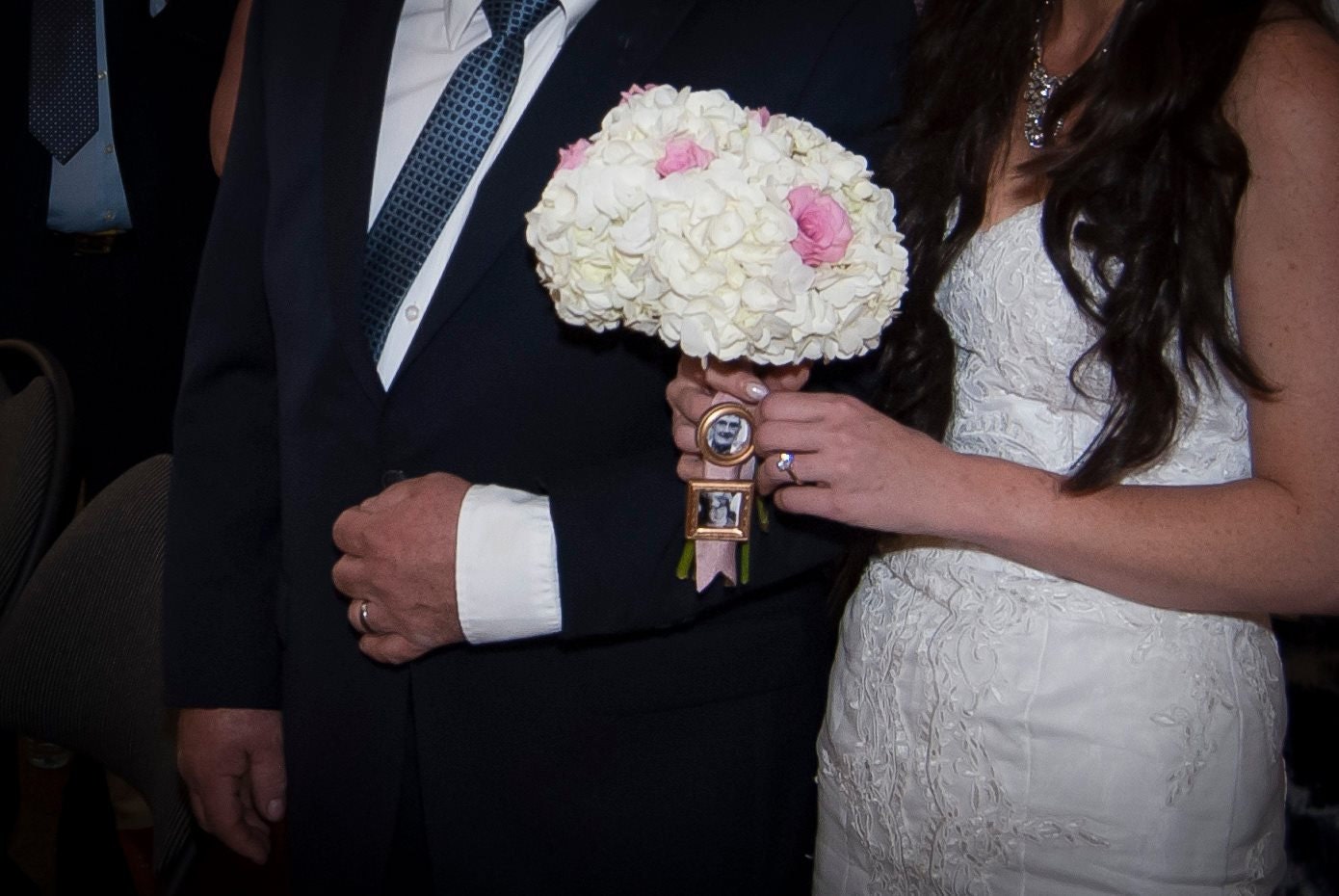 Need more wedding planning tips? Check out wedding wire's helpful wedding planning tools here !